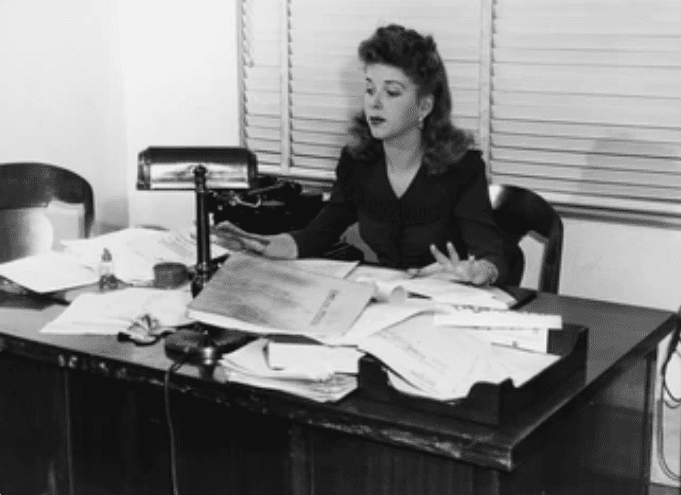 If your desk looks like this, you need to learn about some of our time-saving apps! I'm trying out a few that sync with Quickbooks Online. Plooto is one of my favorites.
Plooto is an accounts payable and accounts receivable app that syncs with Quickbooks Online, and has already saved me a lot of time. It includes the following features:
Fully automated accounts receivable and accounts payable process
Customized payment approval settings
Two-way sync with QBO and Xero
Supports recurring payments and pre-authorized debit (PAD) payments
  Accounts Payable - Setting up takes a couple of steps including linking your bank account and requesting EFT info from your vendors. Most vendors are pretty quick to respond with this since they want to get paid! Then sync Plooto with QBO, and it will show a list of outstanding bills. Check off all the bills you want to pay and proceed and Presto! Plooto takes care of sending the money as well as emailing the payment details to the vendor. Plooto also syncs back to QBO, and marks the bills as paid and enters all transactions in QBO.
Plooto also has an approval process, where you can select people who can approve bills, and also choose what tiers of bills need approval as well as how many approvals. For instance, you can say all bills of over $200 need two approvals.
So simple, instead of printing cheques and mailing them, or sending e-transfers, you literally just click the bills you want to pay in Plooto, and then the rest is done for you!
  Accounts receivable - You can set up a PAD agreement with your customers to automatically withdraw the funds from their bank account. The process is somewhat similar to paying bills. The open invoices are imported from QBO, and you click off the ones you want to withdraw payment for. The first time you request payment, the customer has agree to the terms, and verify their bank account. After this, you can request payment every time they have an invoice, and the money is withdrawn, without the customer having to do anything. It takes about a week from the request date to get the funds back to your account.
For more info on Plooto, contact Lori.
Tip from Greg:
Many apps support zooming in and out their view by holding the Ctrl buttom and using the scroll wheel. It also often works to use the Ctrl button and the "+" or "-" key. Some programs (such as web browsers) also support resetting the zoom by pressing Ctrl and Zero.
Fun Fact:
Around 319.6 billion emails are sent and received each day. There are over 4 billion email users worldwide. It is reported that the average office worker receives 120 emails per day.